Located just a short drive from Denver,
Westminster
, CO, offers residents everything from beautiful natural scenery to luxurious living. The area features superior quality education, from Prospect Ridge Academy to Legacy High School, which is ranked higher than most other Colorado schools. And when you need to get out on the town, there is plenty to do. With excellent local shopping at The Orchard Town Center and a variety of dining options available, you will never get bored in Westminster.
To help you on your journey of finding the perfect luxury home,
Jennifer Stuckey
has created this complete home-buying guide to make the process streamlined and stress-free!
Establish the must-haves your new home needs
When you decide the time is right to purchase a home, it is critical to your ultimate happiness that you create a list of your non-negotiables. Consider all the features you need to be comfortable in your home, including how many bedrooms and bathrooms, the style of the kitchen, and any additional amenities you'd like to see, such as a pool or hot tub.
In addition to the home itself, you will want to ensure your new home is in the right location. Many factors can impact whether a specific home is perfect for you, such as the nearby school district, entertainment spots, the convenience of shopping, and family-friendly activities you can easily access. In Westminster, many real estate seekers value time in the great outdoors, so they'll want to focus on homes that are near parks, hiking trails, and open spaces.
Make sure to take your lifestyle and priorities into account when looking at Westminster, CO, real estate to get a complete picture of what your goals are and where you'd like to be.
Choose your mortgage lender wisely
All mortgage lenders are not created equally, so you must pay close attention to the fine print. Fees can vary from lender to lender, impacting the final price you pay for your new luxury home. Ensure you know what you are signing before you put your name on it.
I recommend that all my clients go ahead and get preapproved in advance once they decide on a lender before even beginning to look at homes. Doing this early can speed up the home-buying process and show you are genuinely interested in purchasing when you meet with sellers and begin making offers. Also, you'll have a much more solid understanding of how much you can afford to spend on a property moving forward.
Select a stellar real estate agent to guide you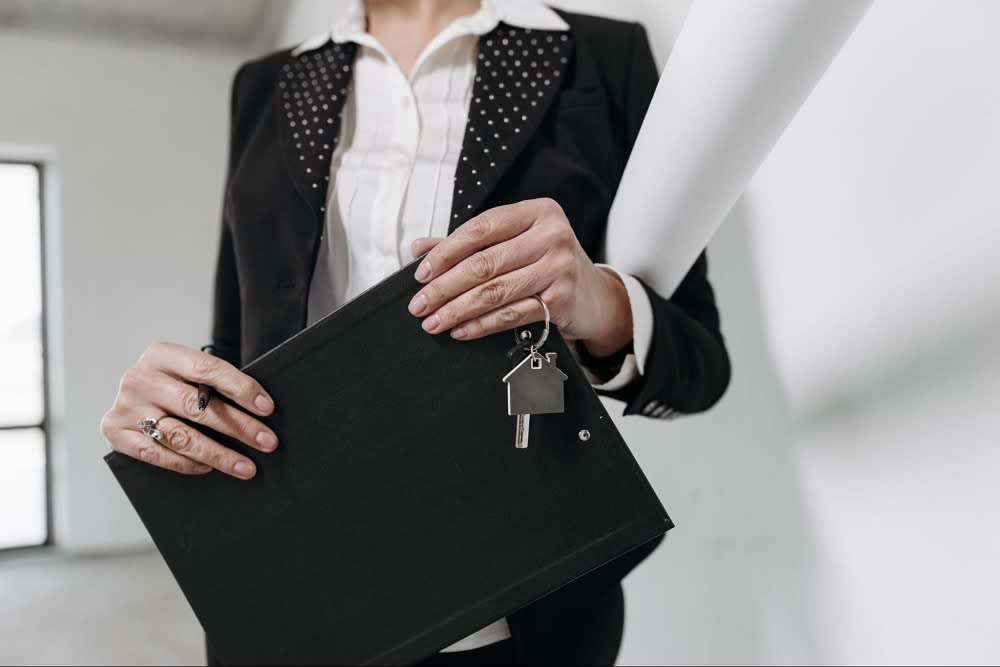 Photo courtesy of Pexels
You should not traverse the real estate world without a knowledgeable guide by your side. For the best results, you need to work with a well-versed real estate agent who can help you navigate the buying process. They will have top-notch knowledge of Westminster, CO, real estate and the surrounding areas. With this information, they can pair you with the best properties that meet your list of non-negotiables to ensure you find your dream home.
When you work with an agent like me, Jennifer Stuckey, you will get the personalized treatment that suits your individual needs and goals. I will ensure that the entire process runs smoothly from start to finish, maintaining excellent communication with you throughout so there are no surprises.
Begin the home search
The next step is beginning the home search. Be sure to have your real estate agent with you whenever you attend an open house so that they can ask questions or handle any concerns on your behalf. Your agent can expertly navigate the conversations, and they'll know which steps need to be taken and how to ensure that negotiations and your purchase go through successfully.
Make an offer on the ideal luxury home
Once you have found the ideal luxury home, it is time to make an offer. You will need to partner with your real estate agent to get the sale prices on comparable properties so you can make a reasonable, competitive offer. They will also help you prepare your offer package and communicate it to the seller's agent. This step is where your mortgage preapproval can make you shine as a buyer, as you are demonstrating that you are prepared to buy with a pending closing date on the loan.
Set up a home inspection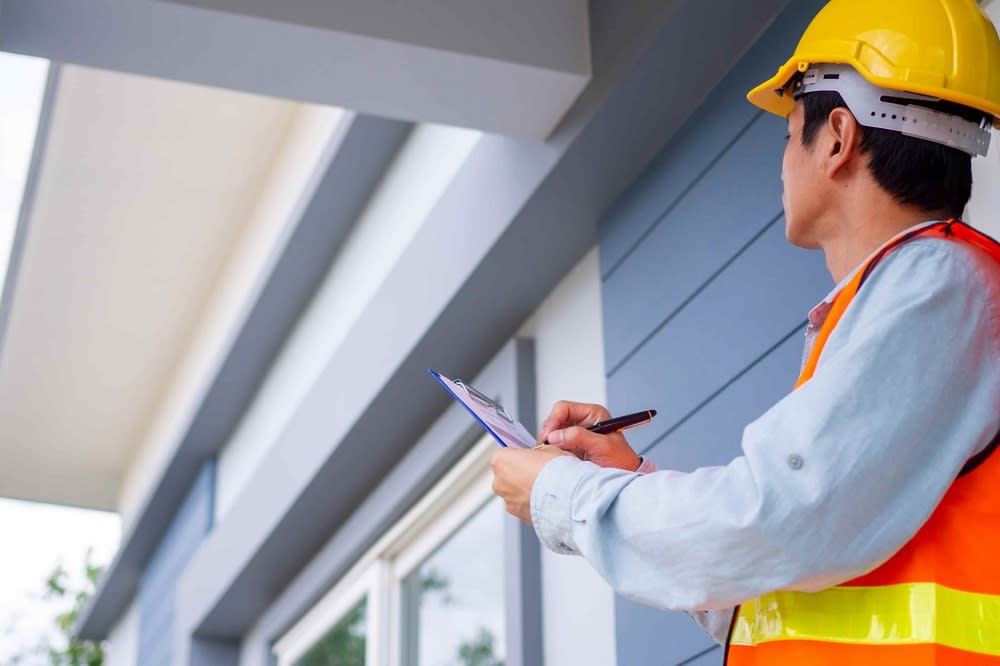 Photo courtesy of Shutterstock
I strongly suggest that all my clients have a home inspection conducted once their offer is accepted. This inspection will reveal any repair concerns or potential future problems with the home that may be serious enough to withdraw your offer. You can also negotiate with the seller for a closing credit or ask that repairs be completed before you move in.
Have the property appraised
Around the same time the inspection is done, you will also need an appraisal of the property. Mortgage lenders will not authorize a loan greater than the home's value, so this step is required before finalizing the mortgage. If the home is valued at less than your offer, your Westminster real estate agent will be your guide on what to do next.
Finalize your mortgage
Your lender will take the time to review all necessary documents, often requesting more from you throughout the process. Whenever they ask for anything, it is best to provide a prompt response to prevent any delays. The average time for a mortgage to be finalized is 30 to 45 days, so acting quickly will ensure timely completion.
Close on your new home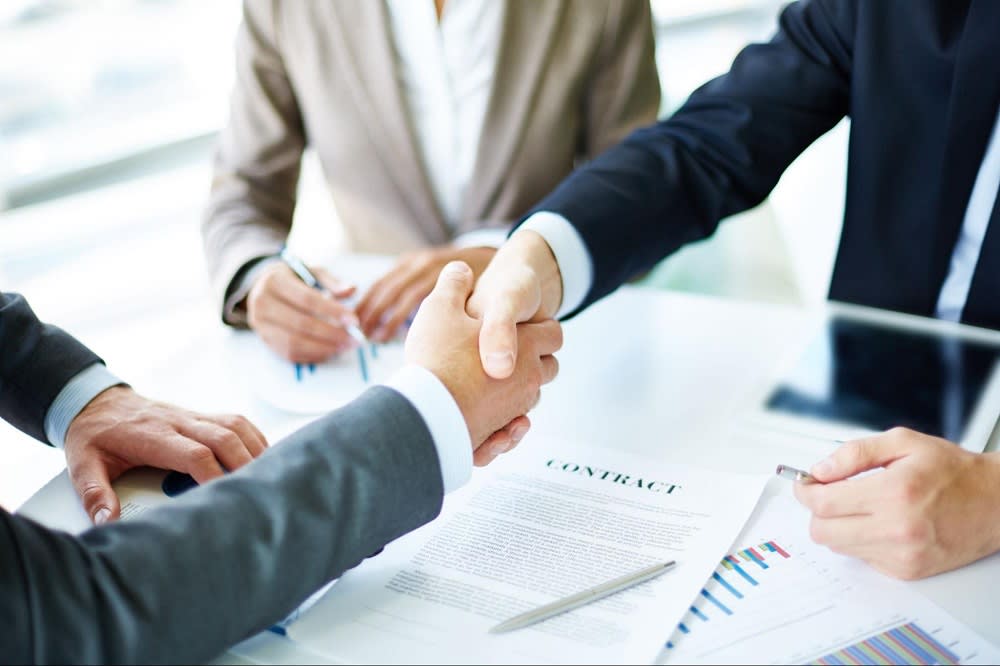 Photo courtesy of Shutterstock
Once everything else is completed, you will close on your new home. Remember to verify that any repairs noted were fixed as agreed between you and the seller before you finalize this step. You will be signing a lot of paperwork, so read it carefully and ask questions for clarification as needed. Your real estate agent will be there to help you through the process. After you sign all the documents and pay your closing fees, you will be given the keys to your beautiful new luxury property. Congratulations!
The importance of choosing a reliable real estate agent
With so much involved in the home buying process, you need a
reliable real estate agent
who will be by your side to help you through each step. When you are ready to start the buying process for your new home on the Westminster, CO, real estate market, reach out to a top-tier agent like
Jennifer Stuckey
, who will provide you with personalized care and guidance. Reach out today to get started on finding the
perfect property
.

*Header photo courtesy of Shutterstock