Boulder, CO, real estate
Boulder, Colorado, is a suburb located just north of Denver. Boulder is famous for outdoor sports and access to some of the best natural preserves in the world. The area perfectly combines adventurous, outdoor living and hip urban vibes. Boulder has a fantastic dining and shopping scene, with creative menus that favor local ingredients. There are also plenty of community events, from live music to arts festivals and more.

Located in the foothills of the Rocky Mountains, Boulder is a paradise for outdoor enthusiasts. Summer brings countless opportunities for hiking, swimming, kayaking, mountain biking, and so much more. But the adventure doesn't stop when the air gets crisp and the snow starts to fall. Boulder, CO, ski resorts are some of the best in the entire world. With the gorgeous fluffy powder, endless views of granite peaks, and a long season, Boulder is one of the best places on Earth for skiing and snowboarding. So, if you're looking for adventure in 2023, don't miss these top-notch ski resorts in the Boulder area!
#1 Loveland Ski Area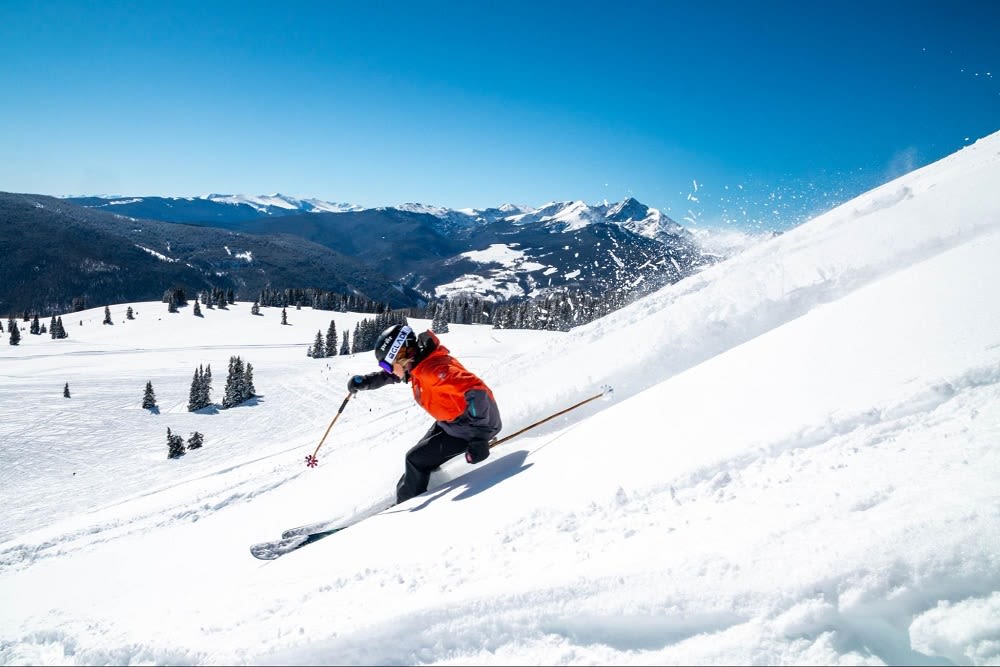 Photo courtesy of Unsplash
Located about 60 miles from Boulder, Loveland Ski Area offers 1,800 acres of unparalleled terrain and complementary snowcat skiing along the Continental Divide for advanced riders who want to experience snow sports in an exhilarating and authentic way. Loveland is a place for snow purists that love skiing and snowboarding and want to focus on their sport. Loveland gets some of the best snow in the entire county, with an
average of 422 inches
each year. The plethora of snow allows Loveland to be one of the first resorts to open each year and the last to close, allowing skiers and snowboarders to have a long and epic season. Loveland also offers lessons, a terrain park, shopping, dining, and on-mountain lodging.
#2 Keystone Ski Resort
Approximately 80 miles south of Boulder is the Keystone Ski Resort. Keystone is a family-friendly resort with many amenities and activities to keep skiers and snowboarders of any age happy and entertained. There are plenty of different terrains to adventure through, including night skiing options, snowcat skiing, and terrain parks. Keystone is a great all-around resort for those looking for terrain options that would suit a variety of skill levels. Keystone also has lots of activities for when it's time to get off the slopes, including a snow fort for children, mountain-top snow tubing, a spa, sleigh rides, ice skating, and even scenic gondola rides to admire the incredible views.
#3 Vail Ski Resort
Vail is a legendary ski resort located about 100 miles from Boulder. Vail is one of the best ski and snowboarding resorts in the world. Vail absolutely has it all, from high-tech fast lifts to incredibly varied terrain with gorgeous views, world-class ski and snowboarding instruction, and tons of trails that offer something for snow athletes of any class. There are soft green trails, fluffy powder, and extreme backcountry trails for experts to explore. There's also an entire town at the base, with high-end dining, quintessential apres-ski options, and so much nightlife. Vail sets the standard for Colorado Mountain towns and is the model which many resorts try to emulate. The area is stunning and has activities for every ski and snowboarding ability.
#4 Breckenridge Ski Resort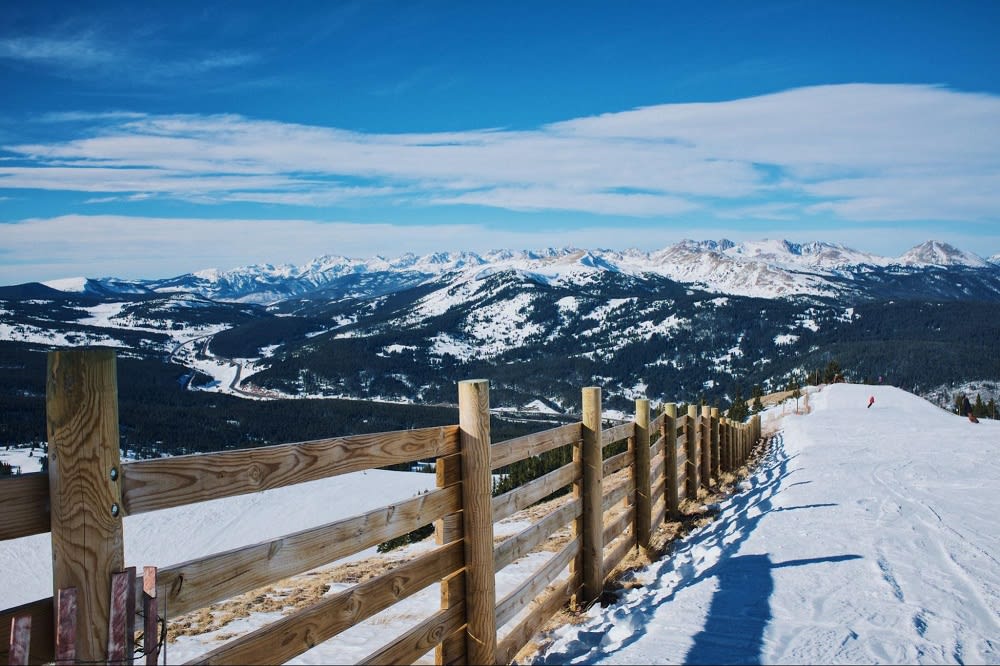 Photo courtesy of Unsplash

Located near the Vail Ski Resort, Breckenridge is also about 100 miles from Boulder. Breckenridge is another Colorado classic, with a polished yet laid-back atmosphere that comes from its commitment to snowboarding. Breckenridge was one of the first resorts to allow snowboarding and hosted the World Snowboard Championships in 1986. The resort maintains a huge commitment to snowboarding and has some of the most varied and diverse terrain parks in the world. When it's time to pack it in, the town of Breckenridge has everything athletes need for a great night of apres-ski and dining. Breckenridge is an old mining town, and as a result, it has tons of character and charm.
#5 Copper Mountain Ski Resort
Found about 80 miles from Boulder, Copper Mountain Ski Resort is named for the copper mining town it was built on. Today, it's a world-class ski resort with plenty of amenities and amazing terrain for both beginner and intermediate snow athletes. Copper Mountain makes for a perfectly complete snow vacation, as it has ski-in-ski-out accommodations, a lively apres-ski scene, exciting shopping spots, and plenty of activities for when it's time to pack it in from the slopes. The resort features an alpine roller coaster, ice skating, a snow maze, snow tubing, and an enormous indoor jump gym that's a favorite among children of all ages. If you're looking for a classic ski vacation with plenty to do for the whole family, Copper Mountain is a great choice.
#6 Steamboat Ski Resort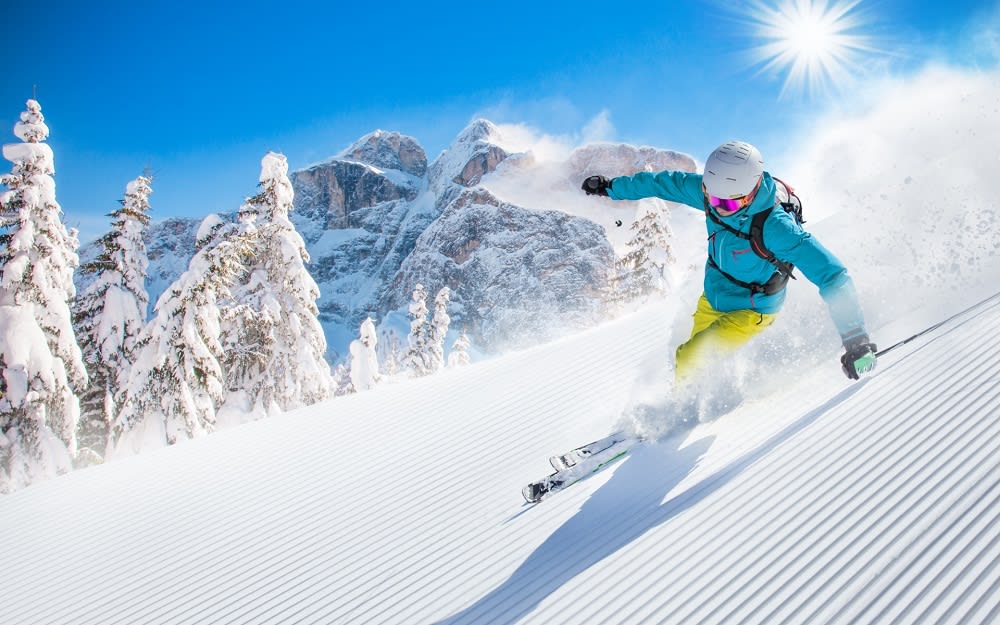 Photo courtesy of Shutterstock

If you're willing to make a drive, don't miss the Steamboat Ski Resort! Located 165 miles from Boulder, the Steamboat Ski Resort is found in Steamboat Springs, nicknamed "Ski Town USA" for all of the Olympic athletes that have come from the area. This speaks volumes about the resort quality and terrain offered at Steamboat Ski Resort. Steamboat is a great all-around ski resort and showcases varied terrain and plenty of activities for the whole family, such as ice skating, night skiing, snowmobile tours, and more.
Team up with Jennifer Stuckey
If you're thinking of buying or selling a home in the Boulder area, you're going to need a great realtor on your side. Boulder luxury homes are in high demand, and the competition can be steep.
Jennifer Stuckey
is here to guide you through the process.
Jennifer
is committed to concierge-style service, and her help will make buying or selling your home a breeze. Her commitment to her clients helps her stand out, and her
reviews
speak for themselves. If you're looking to enter the Boulder real estate market, there's no better agent than Jennifer Stuckey.

*Header photo courtesy of Unsplash