Deciding to sell your home can be an emotional and difficult decision, and you likely have a lot of questions about how to make sure the process goes smoothly. If you are preparing to sell your beloved home on the Lafayette, CO, real estate market, you'll want to be equipped with the right knowledge and tools to ensure you reach your goals. Even in highly desirable locales like gorgeous
Lafayette
, with its stunning parks, trails, and open spaces perfect for exploration and admiring the landscape, you still want to be well-prepared so that the selling process is stress-free and straightforward.
Follow these top home-selling tips from leading Realtor
Jennifer Stuckey
to learn what you can do to ensure you get the highest price possible for your home.
Understand the Lafayette, CO, real estate market
Gaining a solid understanding of the local market and how it's expected to behave in the coming months will help you ensure that you're entering the market at a time that will be beneficial as a seller. Work with your real estate agent to better understand the nuances of the local housing scene and how the market might fluctuate in the future as you prepare to list your home. That way, you will be better equipped to make crucial decisions during the selling process, such as when to sell, what price to list your home for, and how long it might take for your house to sell. Your agent is an essential resource in determining an accurate and competitive list price and in gaining the upper hand against the competition.
Find the right time to sell
According to the
National Association of Realtors
, the timeframe with the highest amount of activity on the real estate scene is typically May through August. This means that if you can list your home for sale in the late spring or early summer, you will likely see the highest amount of buyer interest. Even if you are not able to sell during this time period, your agent will help you plan out a timeline for selling so you can reach your goals and get top-dollar offers. Sometimes, this means waiting a few months to list your house or listing sooner than you thought. Your agent will provide you with real estate data from recent months to determine the best time to enter the market.
What is the right price?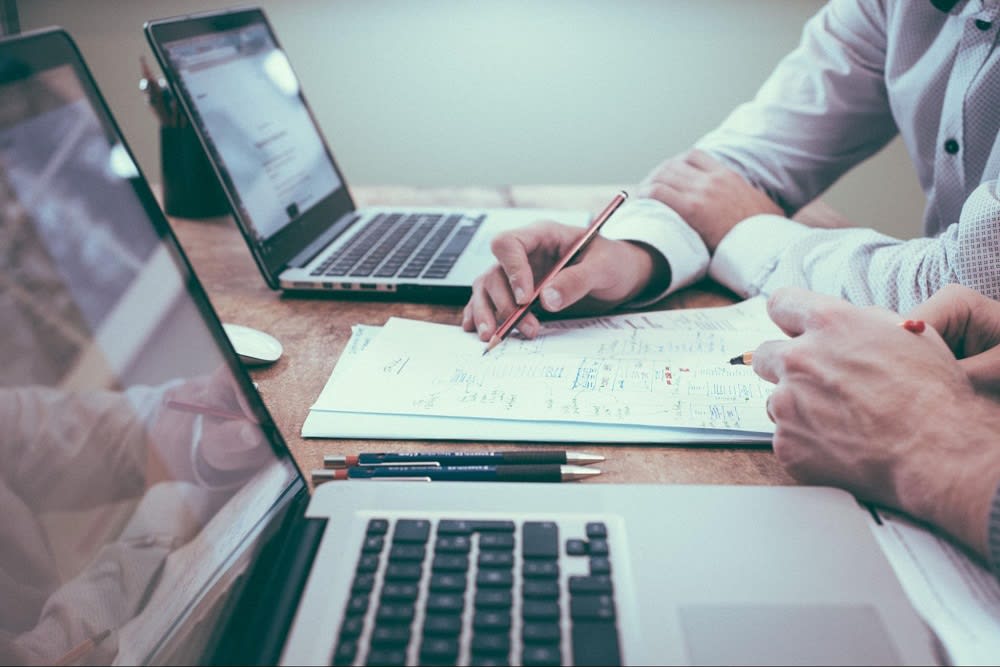 Photo courtesy of Unsplash

Your agent will conduct a comparative market analysis to devise a competitive and realistic pricing strategy for your Lafayette home, including an appropriate listing price. You want to avoid listing too high, as you won't get enough buyer interest, but you also don't want to price it too low and leave money on the table.
Prepare your house
There are plenty of ways to make your house more desirable to buyers with simple home improvements. Adding a fresh coat of paint, decluttering the space, and improving the landscaping will transform your home's appearance and make it more appealing to buyers. After all, the more interested buyers you gain, the more likely you are to have competing offers. However, be careful which home projects you invest your time and money into, as not every project will make enough of a difference to be worth it.
Improve the curb appeal and declutter
You want to really "wow" prospective buyers from the moment they arrive at your home. It's essential to set the stage with impressive landscaping and a pristine home exterior. That's why curb appeal is so important.

If you've never spent much time on landscaping before, now is the time to make it look better than ever. Whether you hire a landscaper to spruce it up or clear out the weeds yourself, beautiful landscaping will tell a buyer that the home has been well cared for. Even just a new paint job on the front door can positively impact the buyer's first impression of the house.

Once they step inside, you don't want the buyer to see a cluttered space, either. Try to depersonalize the home as much as possible by removing family photos and clearing off surfaces. Distractions need to be limited as much as possible so that the best qualities of the house can shine through.
Stage your home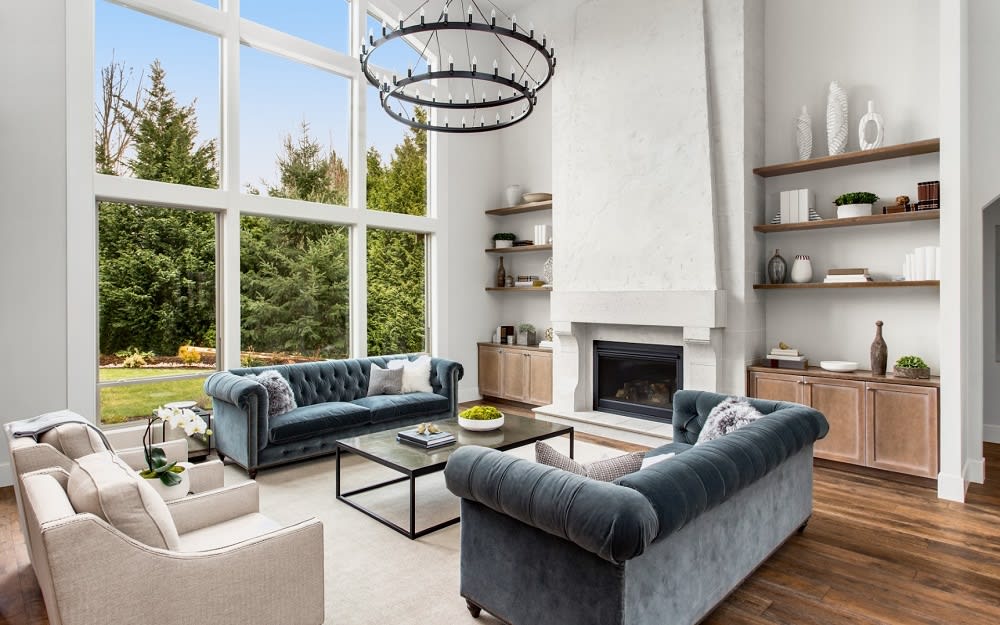 Photo courtesy of Shutterstock
Staging is when a professional comes into the house and arranges furniture and decorative pieces to help buyers see the home's potential. Staging sets your home up for success by creating a neutral yet appealing palette wherein buyers can visualize their own lives and become attached to the space.
Studies
show that buyers are more attracted to staged houses over non-staged homes. Houses that are staged tend to sell 80% faster, and expert staging can increase the price by up to 20%. As you can see, staging is well worth it and will get you a much higher return on investment.
Develop a marketing strategy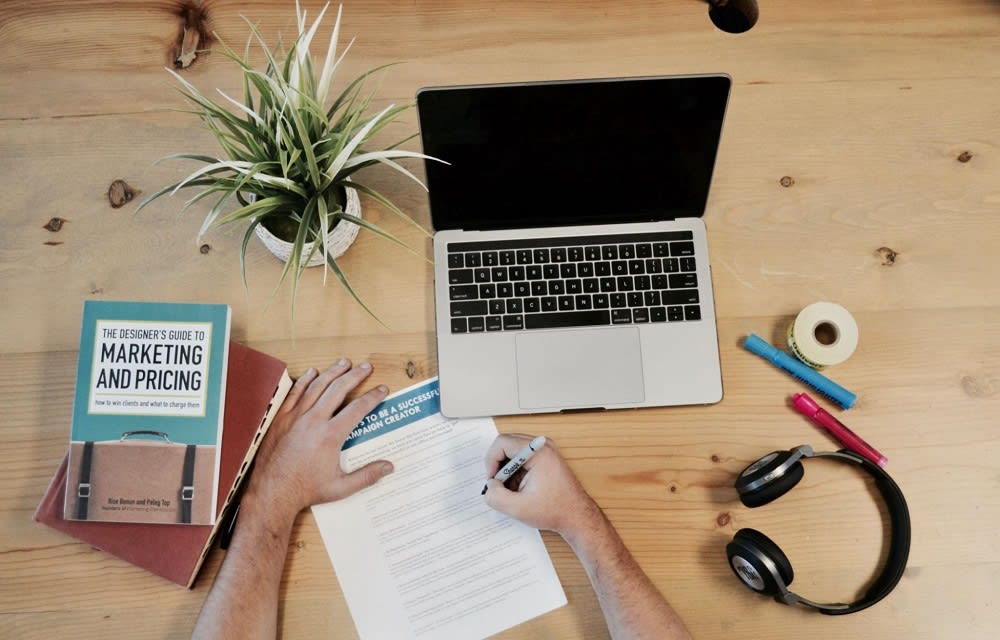 Photo courtesy of Unsplash

Marketing is key when it comes to selling anything. A clear and defined game plan for marketing a house is the best way to ensure you don't exclude potential buyers. Once your house is staged, it is ready for professional photos and videos to use in the online listing. Your professional real estate agent will know all the tried-and-true marketing methods to help you get more eyes on your house than you could on your own. Make sure you work with an expert in the local market, as they will have the appropriate contacts with other realtors and your target audience.
Are you ready to sell your Lafayette home?
By following the proper steps and doing plenty of research, you will be able to make big financial decisions quickly and sell for a significant return on your home investment. Reach out to
Jennifer Stuckey
for expert advice on the
Lafayette, CO, real estate
market and to get started toward your goals.