Denver mountain homes
Denver
is an outdoor lover's paradise. As the capital of Colorado, Denver encompasses the best of Colorado living. Nestled at the foot of the Rocky Mountains, Denver and the surrounding suburbs have views for days of granite peaks, pristine forests, and rolling hills. Denver offers some of the best hiking, mountain biking, and climbing in the country, with thrill-seeking adventure spots at every turn.

With the Rocky Mountains just a short drive away, there's an adventure for every level of explorer. The fun doesn't stop when the leaves start to change, though. After one of the most gorgeous leaf-peeping seasons you can imagine, snow starts to fall in Denver, and residents can enjoy the many world-class skiing and snowboarding resorts in the area. Denver is known for its excellent snow sports, and people come from around the world to experience the magic of Colorado ski towns and all their amenities.

Living in Denver gives residents year-round access to all that the mountains have to offer. But Denver is also a major metropolitan city with plenty of art, culture, and a world-class dining scene. Residents enjoy creative, innovative menus featuring local produce and high-quality ingredients. Denver also has a great music scene and plenty of nightlife to keep the entertainment going well after dark. A popular city with families, Denver has many excellent school districts and private educational options.

If you're planning a move to the Denver area, you'll be overwhelmed with choices when looking at all the beautiful Denver luxury homes on the housing scene. There are plenty of styles of homes to explore, from classic log cabins to stunning contemporary mountain estates. Our guide will walk you through some of the most incredible properties that are sure to capture your heart.
#1 Mountain contemporary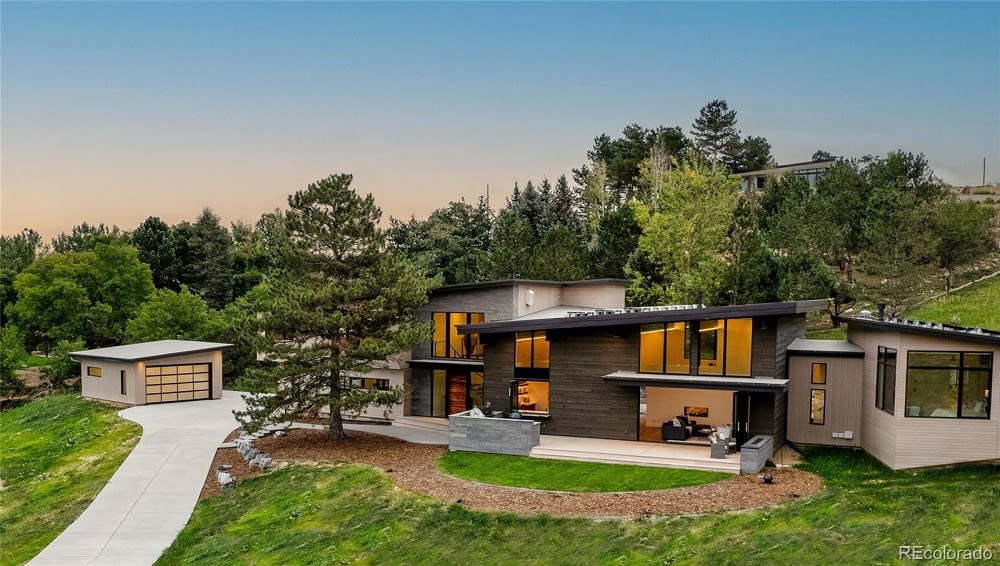 Photo courtesy of Jennifer Stuckey

Mountain contemporary homes bring the best of both worlds: gorgeous, classic mountain home architecture and all the amenities that make contemporary homes so popular, such as huge windows, clean lines, bright interiors, and open-concept living. Mountain contemporary homes are a huge style in new construction in the Denver area. Many are incredibly spacious, with jaw-dropping views of the surrounding mountain scenery. In these homes, you truly feel like you are in a mountain paradise, with all of the modern amenities that buyers love.
Mountain contemporary homes
have a lovely interior balance. They often try to bring some of the rugged outdoors into the home, with large stone slabs framing fireplaces, exposed wood beams, and other touches of natural materials. Typically, they also feature large windows with gorgeous views, substituting artwork for the area's natural beauty. Mountain contemporary properties are some of the most luxurious and sought-after among Denver luxury homes.
#2 Victorian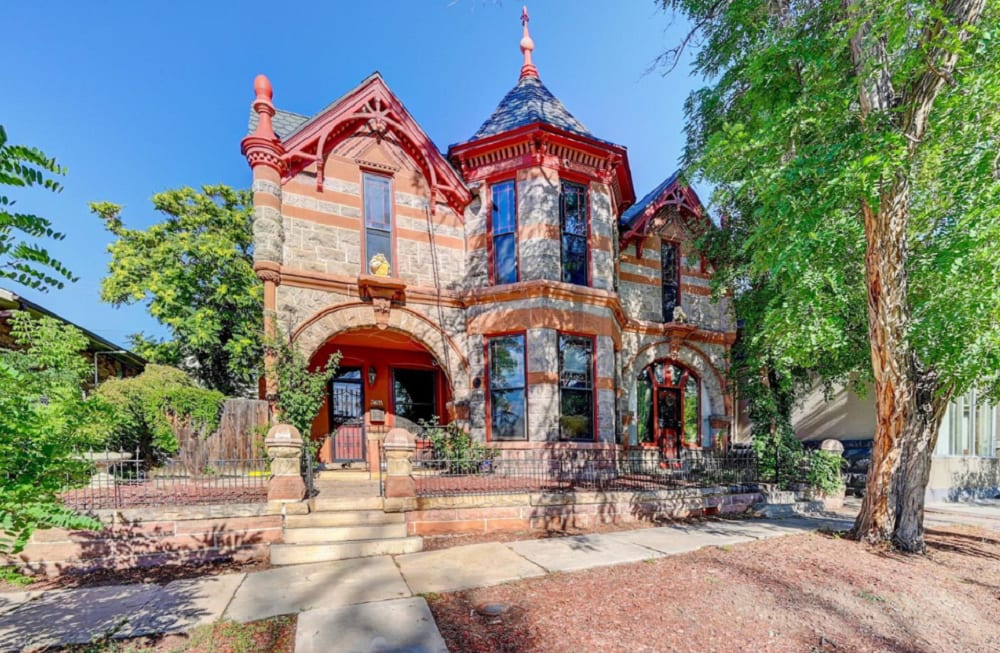 Photo courtesy of Jennifer Stuckey
Another popular home style in the Denver area is the
Victorian home
. Named for styles that emerged during the reign of Queen Victoria from 1830 through 1910, these are some of the most opulent and detailed homes in Denver.

Victorian homes are known for their detailed, ornate features, such as decorative iron railings, round and curved towers that draw the eyes up to the top of the home, colorful brick or tile work, wrap-around porches with carved banisters, large bay windows, and steeply pitched roofs. Victorian homes often look like castles straight out of a fairy tale. They can look especially stunning under Denver snow showers, covering them in a light dusting of powder.
#3 Cabins and mountain chalets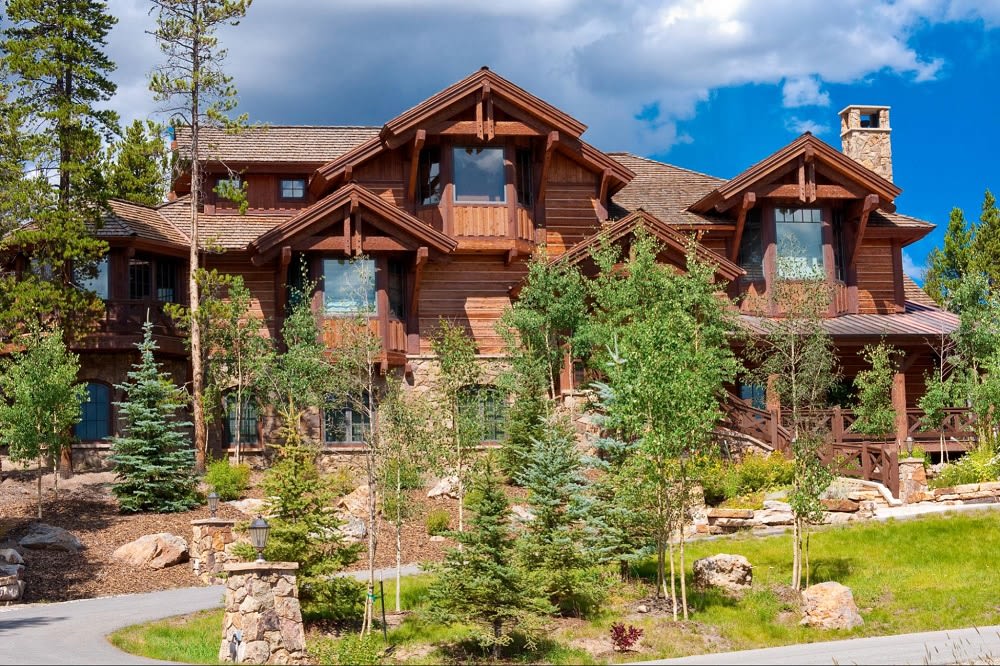 Photo courtesy of Shutterstock

Cabins and chalets are some of the most classic mountain homes on the Denver real estate scene. Similar in construction and purpose, cabins have origins in North America and Scandanavia, whereas chalets tend to be associated with European mountain regions like Switzerland.

Although you may conjure up visions of remote cabins when thinking about this style of house, cabins and chalets in the Denver area are anything but basic. Cabins and chalets in this region are some of the most sought-after homes and feature plenty of open space and lavish amenities. The defining feature is the use of wood and logs to showcase the natural beauty of the forest. Cabins and chalets tend to have stunning log porches that wrap around the property, allowing residents to enjoy the breathtaking views of the mountains.
#4 Bungalow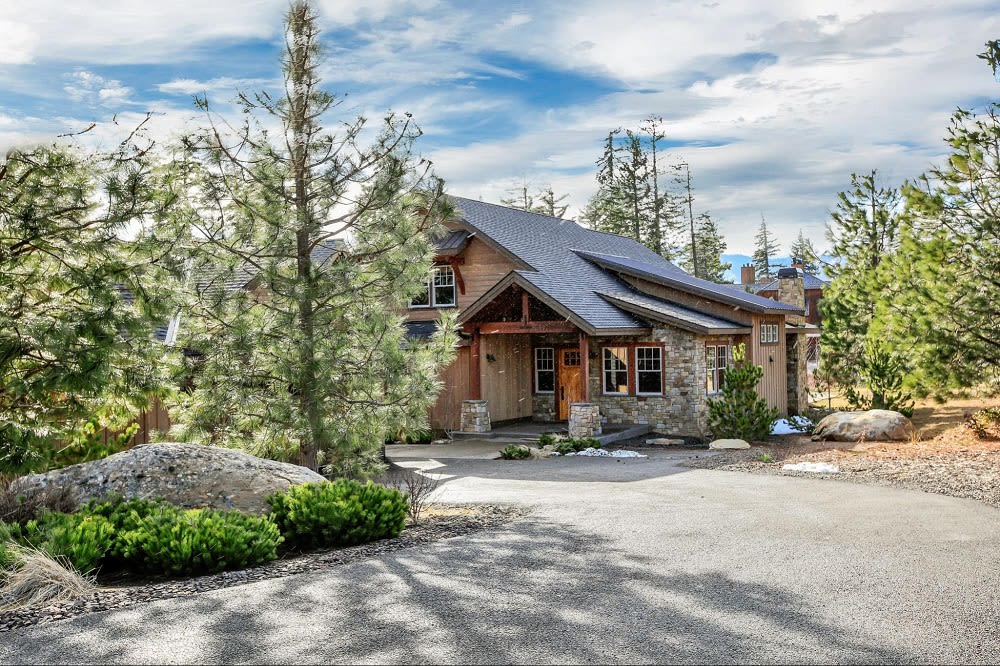 Photo courtesy of Shutterstock

Bungalows are some of the most sought-after properties in the Denver area. Bungalows have less square footage but are big on details and high-end craftsmanship. Bungalows arose between 1900 and 1930 as a response to the upsurge in Craftsman-style homes in Britain. These homes have high attention to detail and use only the finest materials, creating a unique home with high value. Most bungalow-style dwellings are located along Highway 25 in the Central Southern part of Denver. Although bungalows may be smaller than contemporary construction, they are more expensive due to the high-quality materials and details used to create the homes.
#5 Tudors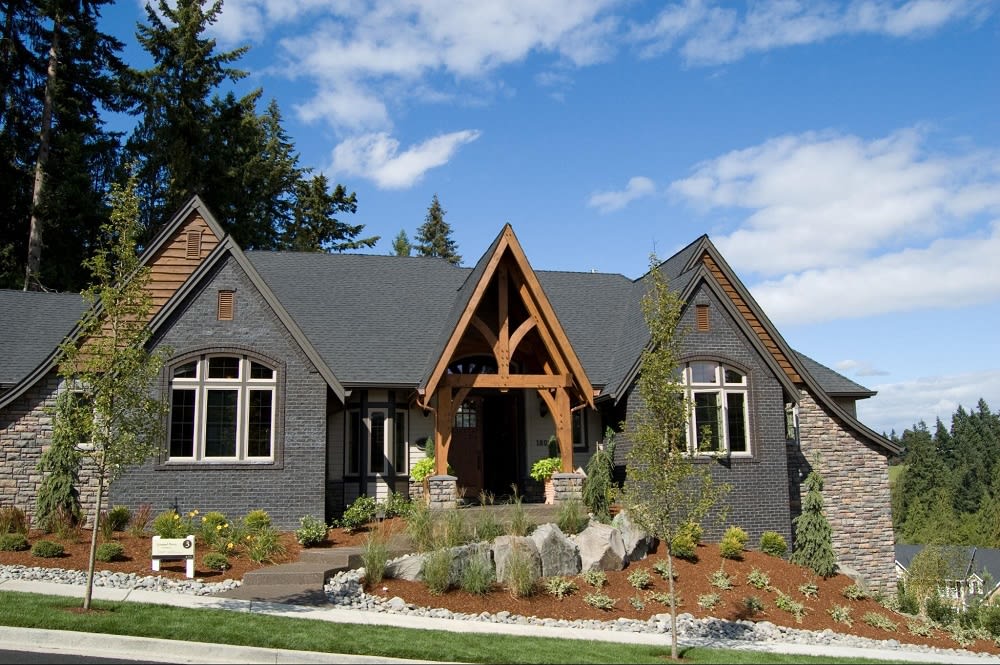 Photo courtesy of Shutterstock

Tudors also originated between 1910 and 1930 from the Arts and Crafts Movement. In Denver, these homes are typically found in the Park Hill area. Tudor homes are known for their steep-pitched roofs, gorgeous brick used in the chimneys, and decorative half-timbering, creating gorgeous exposed woodwork that contrasts the home's exterior. Tudors are also solidly constructed with high-quality materials that have lasted a century.
Ready to find a beautiful Denver home?
If you're looking through all the incredible listings for Denver luxury homes, you're going to need a great realtor to help you find the perfect one. In the Denver area, there's no better agent than
Jennifer Stuckey
.
With a stunning
portfolio
showcasing some of the best Denver mountain homes, Jennifer knows how to help her clients find their match. Jennifer's top-tier level of customer service sets her apart from other agents in the area, and her
reviews
speak for themselves. If you're looking to work with one of the best agents around, Jennifer is here to help.

*Header photo courtesy of Jennifer Stuckey