Are you outgrowing your home? If so, it might be time to upgrade. Upgrading your home can mean adding more space for your family or even making updates that will increase the value of your property. Here are a few tips from expert agent
Jennifer Stuckey
on how to make the most of your home upgrades.
Add an in-law suite
Adding an in-law suite is a great way to improve your family's living space. It offers many benefits, including more space, greater privacy, and extra comfort. First, adding a separate suite can provide your family with the extra living space that it needs. Whether you're preparing for a new baby or simply want a room to entertain guests, this addition will help to make everyone more comfortable in your home. Adding an in-law suite can help to increase privacy by allowing other family members to spend time away from the hustle and bustle of daily life.

Lastly, an in-law suite can be designed and furnished with comfort in mind. With features like sound isolation or upgraded electrical outlets, this investment can elevate your family's quality of life. If you're looking for a smart way to add some luxury and comfort to your family's everyday life, consider investing in an in-law suite today. These thoughtful additions are sure to make a big difference for you and your loved ones.
Create more storage space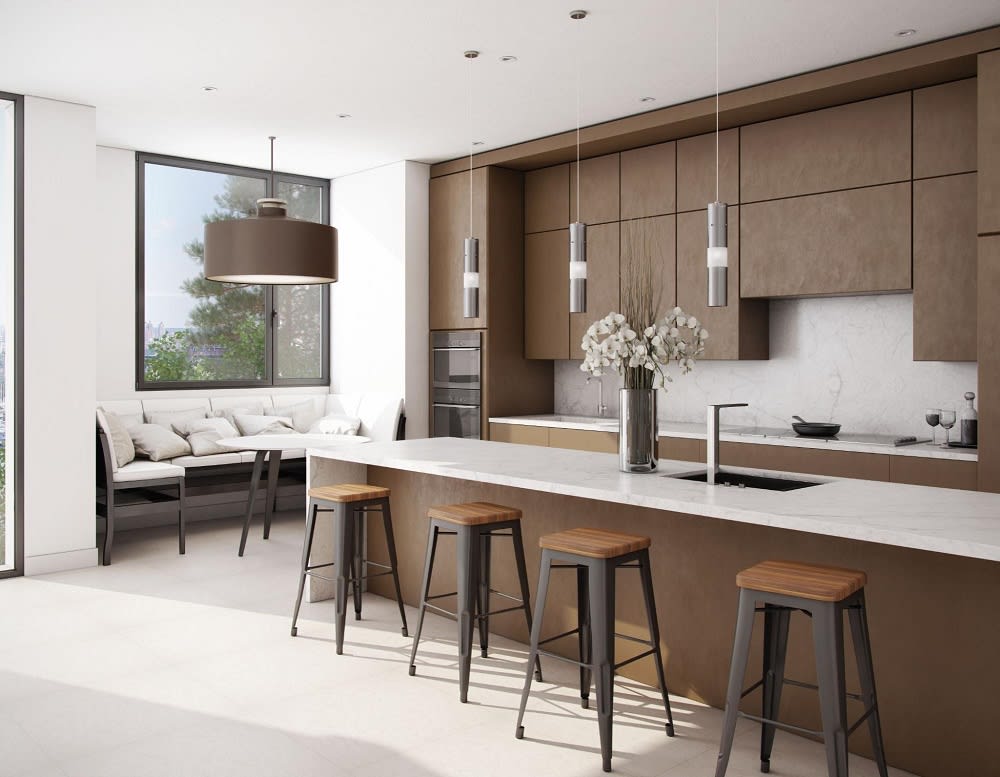 Photo courtesy of Shutterstock

When your family is looking to upgrade to a larger home, one of the most important home upgrades is storage space for all the items you've accumulated over time. Whether you are looking for more bedrooms, a bigger kitchen, or simply more living areas, finding a home that gives you the space you need can make all the difference when it comes to your family's happiness and well-being.

One of the easiest ways to add more storage space to your home is by installing built-in shelving or closets. These storage solutions provide essential extra room for everything from appliances and photographs to linens and books.

When professionally installed by an experienced contractor, these storage areas not only help free up physical space but also contribute positively to your home's overall aesthetic appeal. And with today's many options for customizing these storage solutions in line with your style preferences, there's no better time than now to invest in the extra storage space that your growing family needs!
Add bathrooms or modify existing bathrooms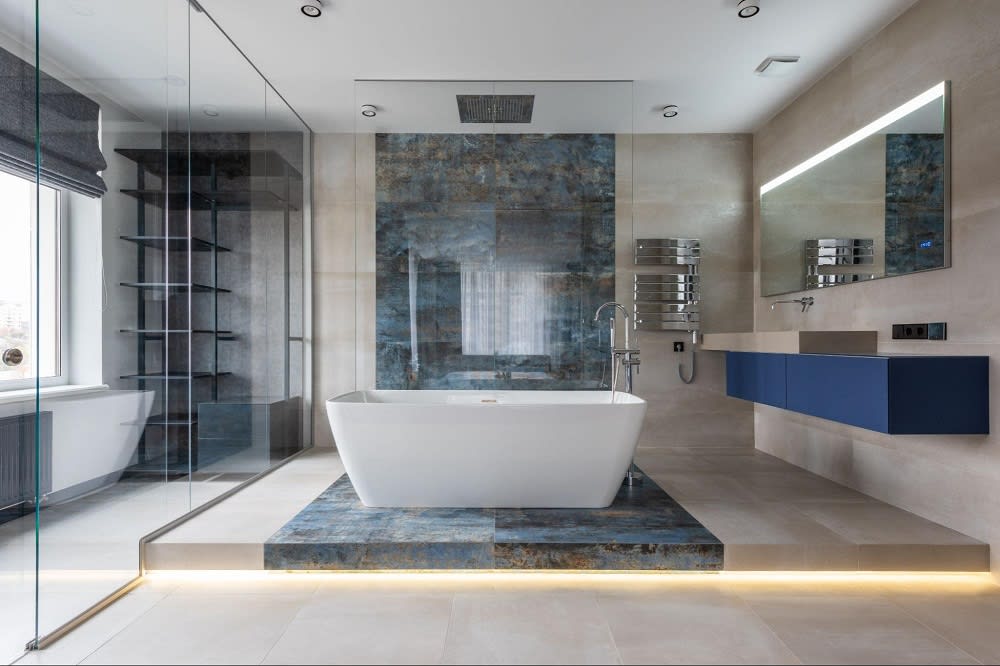 Photo courtesy of Pexels

Adding extra bathrooms to a home is a smart investment for families that need more space. Not only does this home upgrade provide a comfortable place to get ready in the morning and prepare for bed at night, but it also makes life easier when guests come to visit. By adding new bathrooms or modifying existing ones, you can ensure that your family has all of the modern amenities they need to enjoy their home to the fullest without feeling cramped for space.

Whether you decide to add an en suite master bathroom or add a powder room on the main floor, upgrading your home with more bathrooms is sure to give you and your family the extra space you have been looking for. So, if you're thinking about making some changes, consider adding and upgrading your bathrooms; your family will thank you.
Expand your living room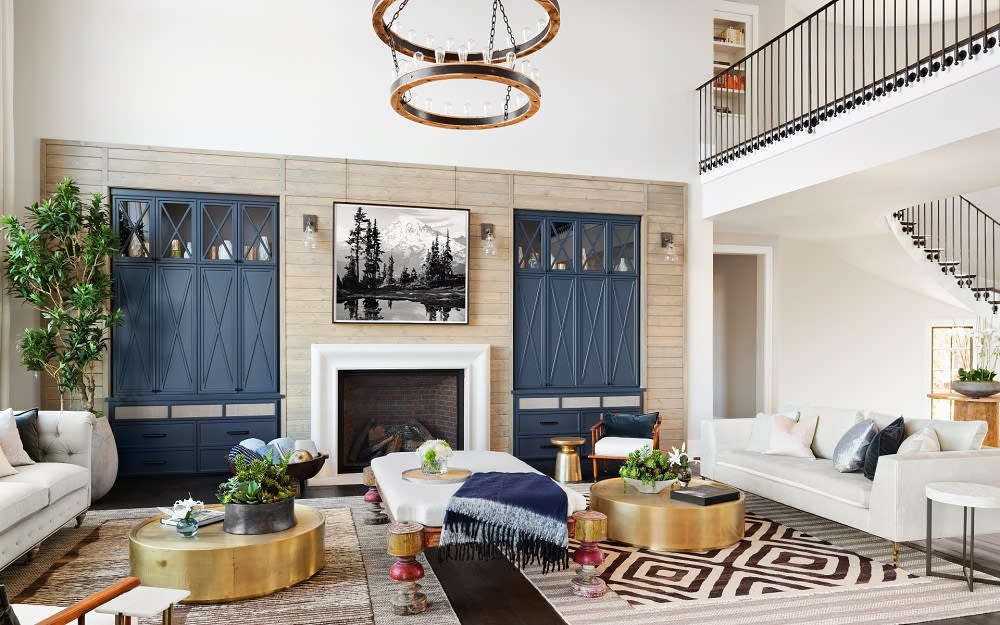 Photo courtesy of Shutterstock

As any family knows, having enough space is essential for a comfortable, happy home. Whether it's your kids playing with their toys in the living room or putting up holiday decorations around the house, having enough space is vital to enjoying your time at home. For many families, this means that it's time to consider an upgrade and expand their living room.

In many cases, expanding your living room is a smart investment that can increase the value of your home significantly. One reason for this is practical: a larger living room means more space for you and your family to enjoy spending time together. Not only does this mean more space today, but it also increases the resale value of your home down the road. Additionally, expanding into unused bonus spaces in your home, such as an attic or basement, allows you to add functional square footage to your home, which will have an immediate impact on how much space you have.

If you're looking for ways to upgrade your home and add more space for your growing family, then expanding your living room may be just the solution you need. With more open floor plans and elegant design choices like those offered by luxury real estate agents like us, making this transformation will be easy and well worth the investment in both enjoyment and increased property value!
Renovate the basement or attic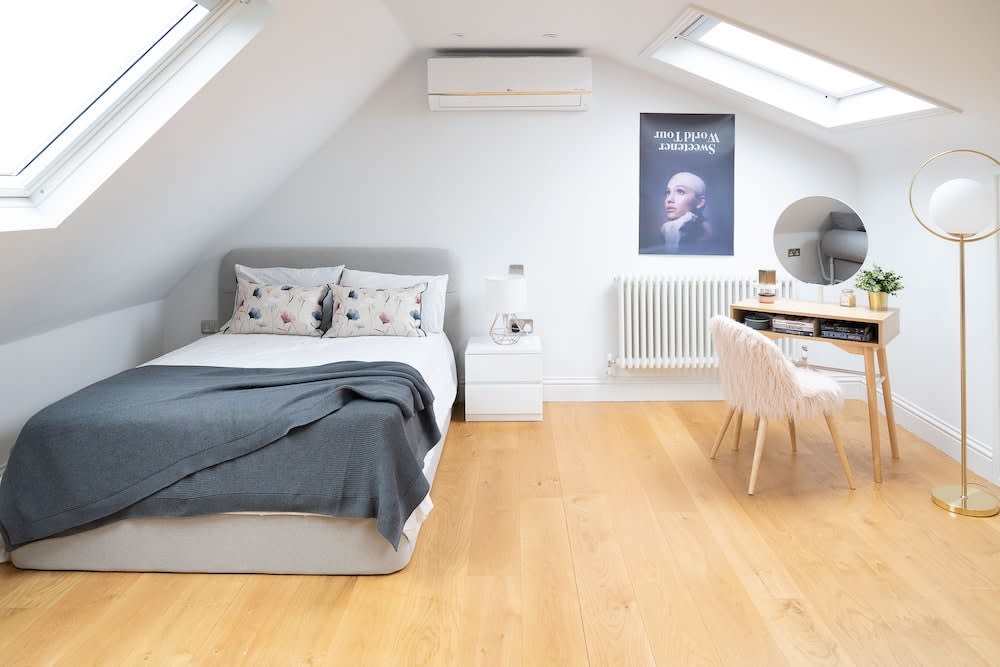 Photo courtesy of Unsplash

At the heart of any family home lies the living spaces where we spend most of our time. Whether this takes the form of a cozy kitchen for casual family meals or a spacious and open living room for entertaining guests, these are important spaces that deserve careful consideration. For families looking to upgrade their homes, one option to consider is renovating the basement. Not only does a well-designed and stylish basement provide valuable extra space that can be used in countless ways, but it also tends to be an extremely smart investment in terms of property value.

Some potential options for how to use your newly renovated basement might include expanding your home office, doubling it as an exercise room or media room, or simply making more room for your growing family. Whatever your needs may be, with the right planning and design choices, transforming your basement can help you get the most out of your home and create even greater value for you and your family. If you're ready to start thinking about upgrading your home for more space and added luxury, there's no better place to start than with a beautifully appointed basement renovation.

*Header photo courtesy of Jennifer Stuckey